SanYing Heavy Industry's OHC-PC01 controller came to be working on OpenBVE v1.5.3.11 or later.
We had them check the operations.
The official homepage is the following link.
http://rm.rp.com.tw/
OHC-PC01 has the following characteristics.
- It work on any OS because it is recognized as general-purpose USB joy-stick.
- The additional software or driver is not be required.
- It has full-scaled handle with lock.
- A modern japanese train is reproduced. It has 5-power, 9-brake, reverser and 3-buttons.
- 6-bottuns (3 of those are additional) arrowed to customize its function.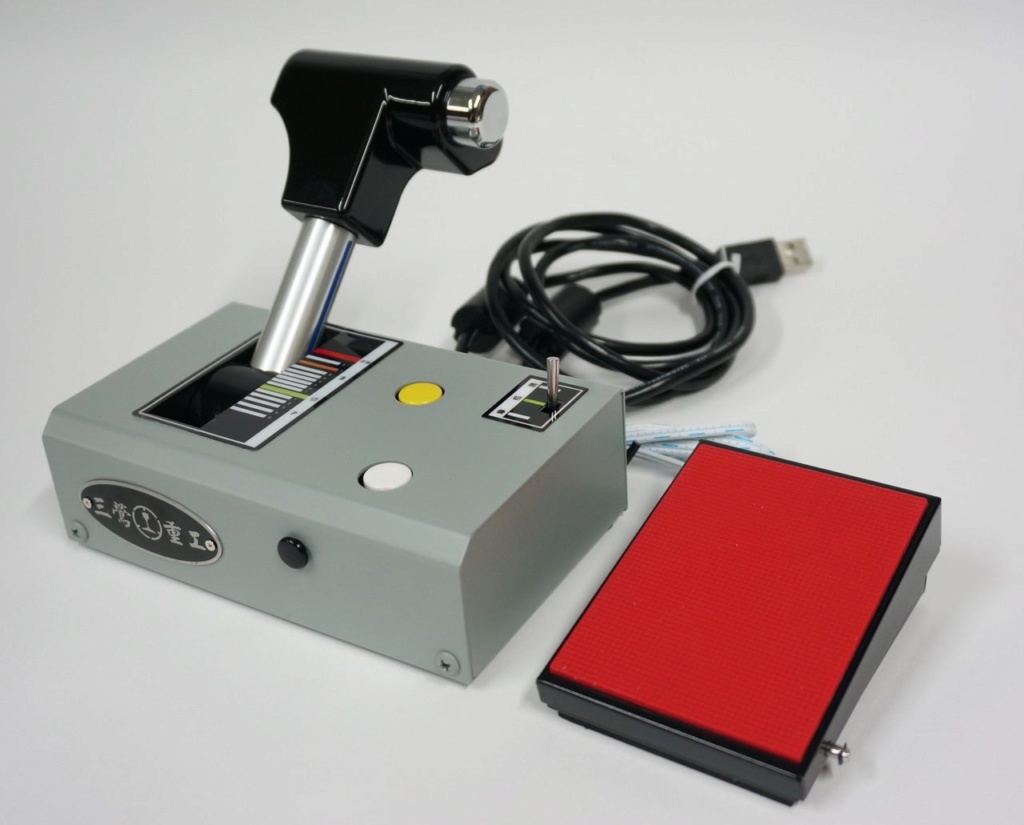 Image from the following link.
https://twitter.com/SanYingOfficial/status/1075375972336070656
How to use:
Please connect OHC-PC01 to your computer and launch OpenBVE.exe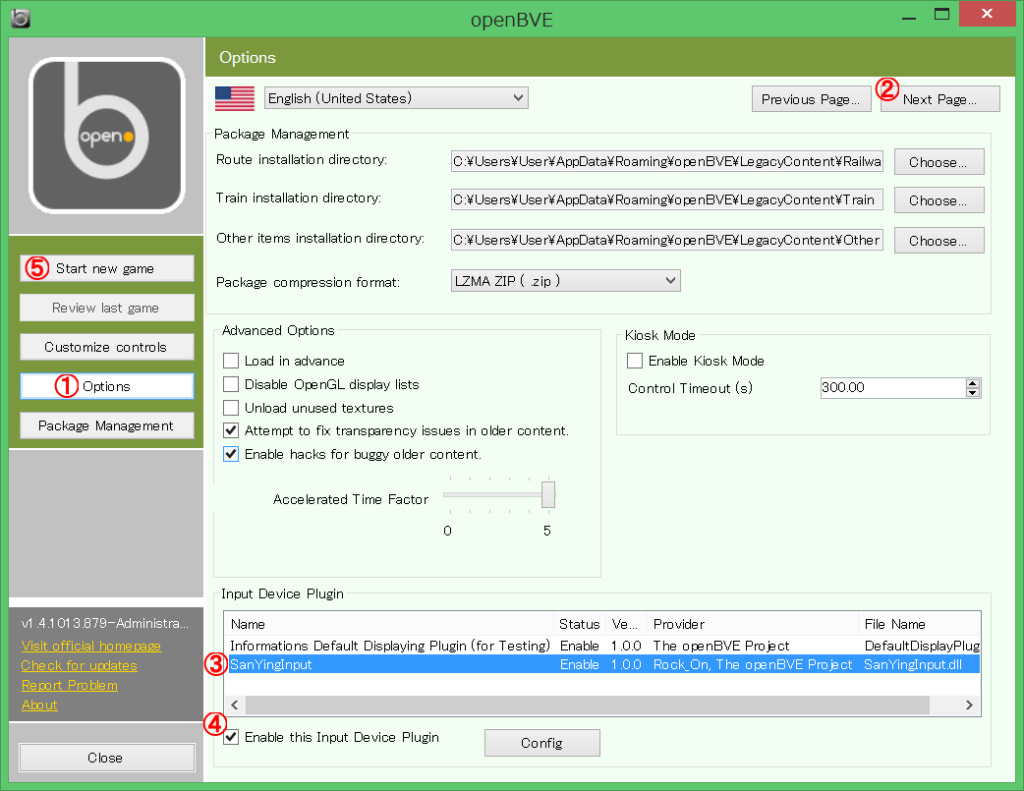 1. Click "Options".
2. Click "NextPages..." and it will be like the above-mentioned figure.
3. Click "SanYingInput" row and select it.
4. Select the "Enable this Input Device Plugin" checkbox. SanYingInput has been activated now. The configuration screen will appear by clicking "Config".
That's all. Let's get started!
NOTE: The configuration of SanYingInput will be automatically saved, so above steps can be omitted from next time.
If there's anything you don't know. please feel free to contact us.
This post was translated by F81 tec200. I really appreciate it.
---
Permissions in this forum:
You
cannot
reply to topics in this forum