HELP!  Cannot successfully install the above installation, loads of files missing and many errors.  I believe I have installed everything in correct folders but I think that, once again, the object folder is the problem.  I went into BVE Lincolnshire which provides instructions for installing files but the crucial instructions are blocked by pictures!  I think the instructions concern the placing of the BR signalling folders which I placed in the object folder but, as I could not read the instructions (!), I'm not sure I have installed correctly.  Anyway below are 2 screenshots of my attempts to run the installation: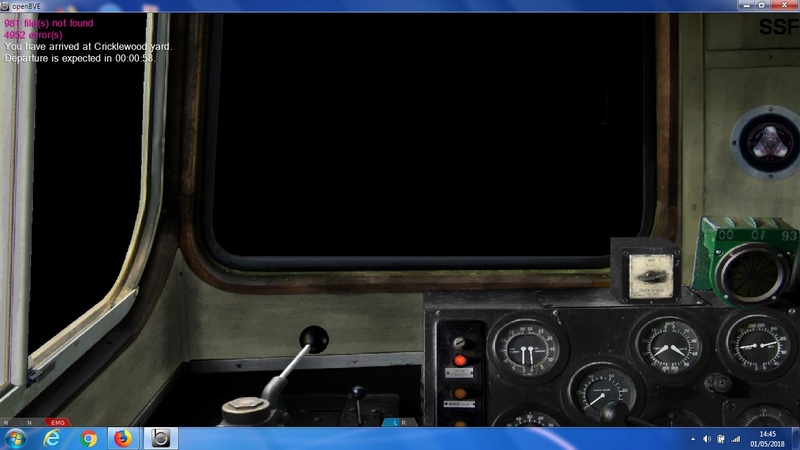 Terrence1946




Posts

: 71


Join date

: 2018-04-01


Age

: 73



Firstly. Where did you get the route? And secondly make sure you didn't accidentally install the folder into another object folder

SP1900




Posts

: 201


Join date

: 2017-12-08


Location

: Cambridge, England



BVE Lincolnshire and the BR signals from BVE Cornwall. Object folder went into its own folder in the Object file. I have four folders in the Midland Suburban Line object folder:

Terrence1946




Posts

: 71


Join date

: 2018-04-01


Age

: 73



The route files are on this site:
http://www.bve-terminus.org/bve-lincolnshire/index.html
The files aren't in Package Management zip format so the program can't install them for you, you must  unpack them manually and put them in the Railway\folder sub folders named object; route; and sound.
These links to Anthony Bowden's site may help you find where you're going wrong. The general principles apply to all bve installations. Read and digest
:
http://www.railsimroutes.net/openbve/openbve_windows_1.php
http://www.railsimroutes.net/help.php
hi it looks to that you should rename the objects folder to just midland suburban line thats what mine is and ive had no problems. check the route file tho and see what it says about the objects. hope that helps. jack

jckhinks




Posts

: 116


Join date

: 2012-08-22


Age

: 69


Location

: maltby



Sorry my friends, whatever I try to do, the result is the same. I have followed instructions to the letter and still no improvement.  Below I have 3 screenshots for perusal which you 'techies' will understand; the first is part of the log.txt (too big to upload on to this website) which refers to the 'Gospel Oak to Barking' part of the simulation.  You will note the terms "not found" (first screenshot) and "not loaded" (second screenshot) which are repeated throughout the whole log.txt. The third screenshot shows the 'Midland Suburban Line' object folder in the object folder of BVE. I don't know what all this indicates but it does seem to me that the 'object' file in the 'Midland Suburban Line' download is incomplete or corrupt.  BUT I'm an amateur and really don't know what is wrong!  What I do know is that I have been successful with other simulation downloads but this one has beaten me: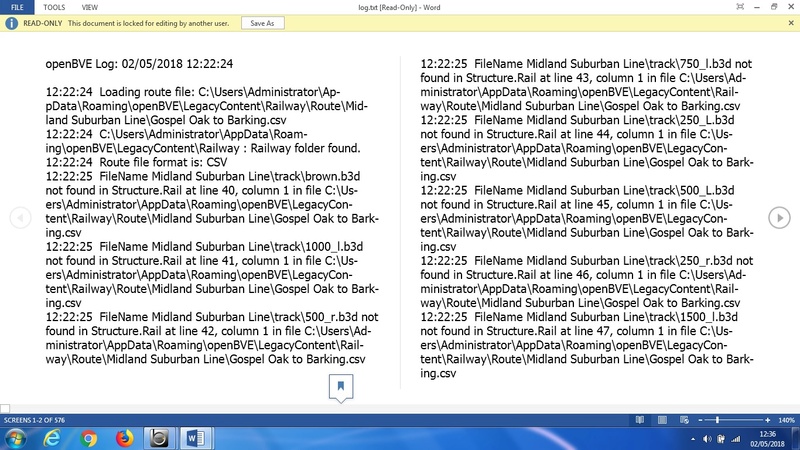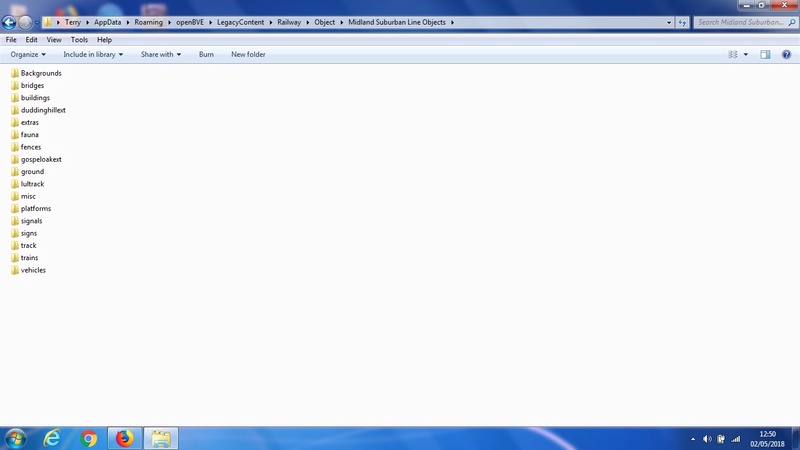 Incidentally. I have downloaded this simulation on both BVE Wix.site and BVE Lincolnshire with the same results.
Terry.
Last edited by Terrence1946 on Wed May 02, 2018 7:48 am; edited 3 times in total (Reason for editing : ADDITIONAL INFORMATION)

Terrence1946




Posts

: 71


Join date

: 2018-04-01


Age

: 73




---
Permissions in this forum:
You
cannot
reply to topics in this forum