Route "Genova Brignole-Recco"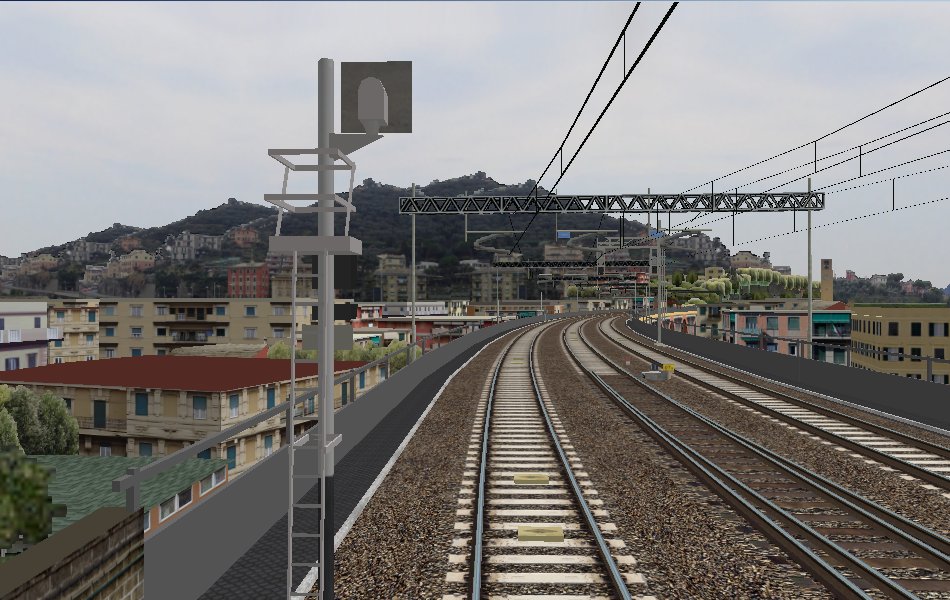 and Etr480\485 "Pendolino"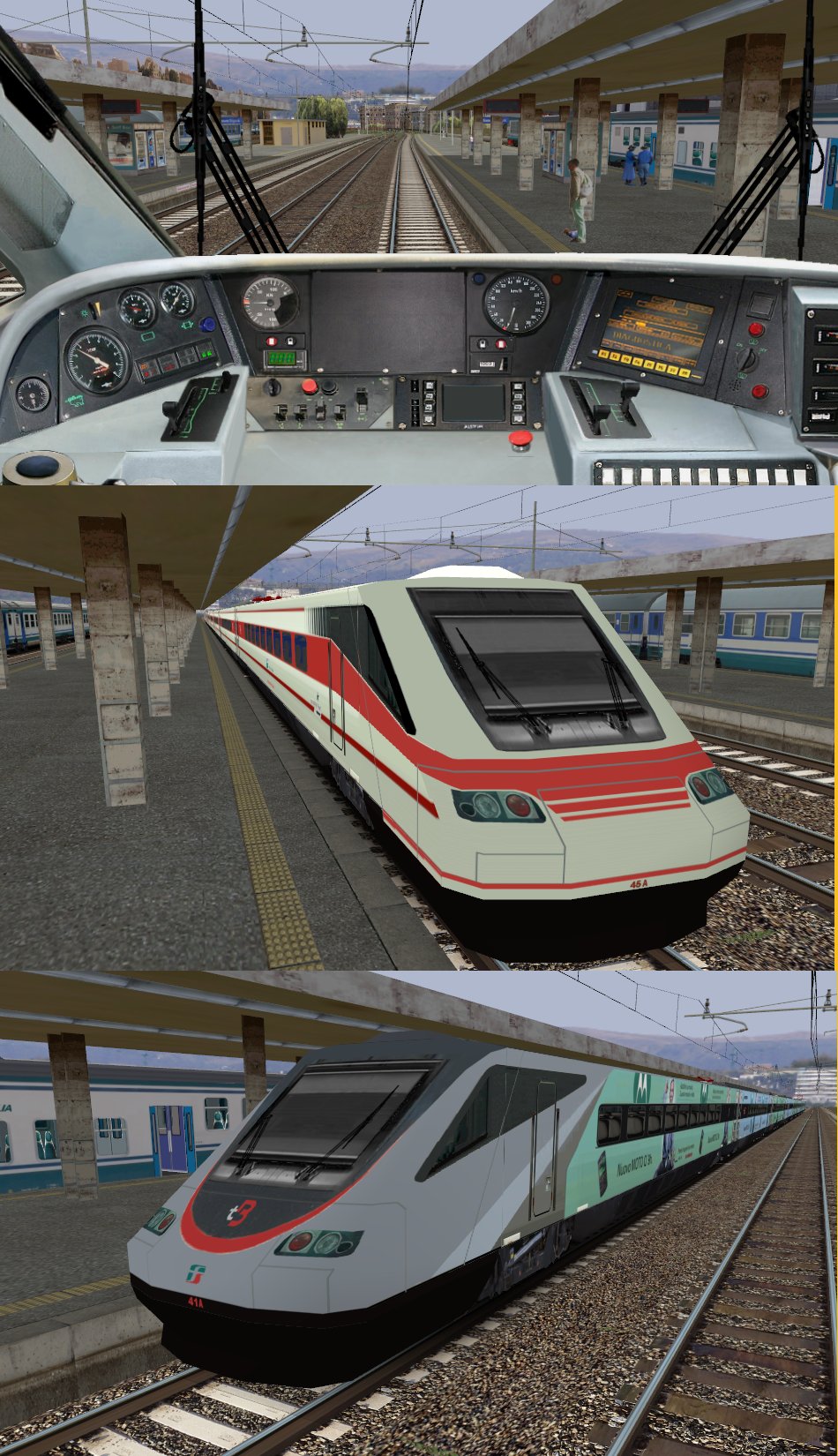 are downloadable from http://www.trenomania.it/bve/eng/index.asp

fas




Posts

: 17


Join date

: 2012-11-01



fas - thank you very much for all your efforts and the time taken to extend this beautiful route. It runs superbly well and is a joy to drive.

Complimenti e grazie mille,

John

johnsinden




Posts

: 210


Join date

: 2011-09-19


Age

: 66


Location

: Southampton, UK



Thank you.

Your words encourage me to continue work on the route.

fas




Posts

: 17


Join date

: 2012-11-01



Your work is fantastic, thank you ! You really know how to use both 3D and 2D objects - well done !
The ETR480 is also quite something. As we do have the ETR460 in Switzerland, I'm glad to be able to drive quite a similar one in BVE
.
The only disturbing thing is the not-glowing signals: it's a bit unrealistic and (much more) tricky.
Your safety system is quite unpleasant when you don't know the line
but it's the same in Switzerland with our "ZUB" and its braking curve. Learn the line, eh...
I definitely hope to see more work coming from you

JLegrand




Posts

: 22


Join date

: 2012-06-20



Thank you, in next version I provide to improve visibility of lighting signals.
The safety system is simulated as realistically as possible, but is necessary a bit of practice to use it.

Do you have other suggestions about improving the line?

fas




Posts

: 17


Join date

: 2012-11-01



@JLegrand - please explain something to me. When you talk about ZUB, do you mean "Zugbeeinfluessung"?

johnsinden




Posts

: 210


Join date

: 2011-09-19


Age

: 66


Location

: Southampton, UK



ZUB is a (or better said, are two) train protection systems used in Switzerland. There is ZUB 121, which is a rather simple system and there is ZUB 262, which is a higher developed system. I can't tell much more, two interesting facts though:
- Another system, ZUB 122 is based on ZUB 262 and better known as GNT; it is a german TPS for tilting trains, which can drive faster through curves than normal trains.
- ZUB 121 is based on special balises, which aren't laid out any more. Instead, the SBB are using Eurobalises (the ones developed for ETCS), which don't send ETCS data as they are supposed to do later on, but emulate ZUB 121. So basically the Eurobalise says "I'm not what I seem to be, I'm a ZUB-balise! And I tell you the next signal is...". Seven of Nine (Star Trek: Voyager for the Non-Trekkies out there...) would say "Crude. But efficient."

TPS are called "Zugbeeinflussungssystem", just as you noted, and at least in Germany it is abbreviated "Zugbesy" sometimes, as that's the abbreviation used by the ICE 3-software.

Quork




Posts

: 1285


Join date

: 2012-05-05


Age

: 27


Location

: Hofheim a.T., Hessen (Hesse), European Union



This looks like amazing work! I can't wait until it's all finished!

kwijiboenator




Posts

: 177


Join date

: 2011-07-14



Very nice route, thank you ;-)

gyzma




Posts

: 12


Join date

: 2011-07-08



Thanks to all.

Now we are working to extend the line for further 20 km.

fas




Posts

: 17


Join date

: 2012-11-01



That's great news
, I look forward to seeing more updates


---
Permissions in this forum:
You
cannot
reply to topics in this forum