One small problem with running a simulation on the Plymouth Route.  It concerns a freight trip from Laira to Liskeard.  I cannot install the class 37 with steel carriers (don't know why!) and have substituted this with a class 47 with loaded scrap and that is fine, the simulation opens up ok.  However, the signal from Laira (yard?) remains at red and will not change to a proceed aspect.  In frustration, I passed the signal at danger and , to my surprise, received no warning that I had passed a signal at danger and proceeded with no further incident.  Is this a fault in the simulation or should I have waited for the signal to clear and for how long should I have waited?  Screenshots below: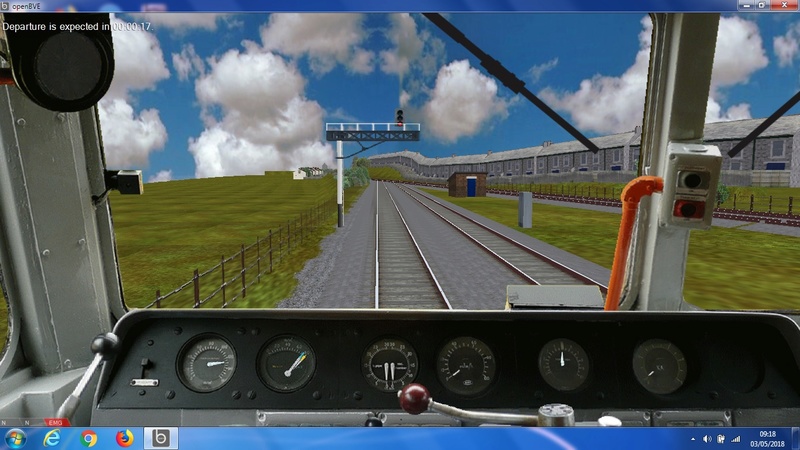 On further examination. I have noticed that the GRAPHICS (see my other post 'GRAPHICS') are faulty.  Of the four routes to Liskeard (1980 Group), this freight route is the only one with problems.  Screenshot of error report below:
Terry.
Last edited by Terrence1946 on Fri May 04, 2018 8:39 am; edited 1 time in total (Reason for editing : ADDITIONAL INFORMATION)

Terrence1946




Posts

: 71


Join date

: 2018-04-01


Age

: 73



Why has nobody offered an answer to this query.  I'm surprised because all my other queries have been answered. Have I put my question in the wrong slot?

Terrence1946




Posts

: 71


Join date

: 2018-04-01


Age

: 73



Text encoding does not match . . . . . . . is usually when mix of ANSI and Unicode formatting occurs. It still works even thought it flags up the "error".
I recently had to go through 40 routefiles fixing this - it's only since early this year that it has mattered and it's because of the newer program versions picking it up.
Missing BRSigs folder is common problem, damn things are never where you want them, which is why I integrated my own sigs into CTS routes. Makes them more "eejit proof"
  Before I did it about 3 yrs ago I was getting occasional complaints about "missing signals". Never have that trouble any more.
I found a copy of this route lurking in a stray folder on my working PC.
I agree, the signal does stay at red. I used an Irish train (as I'm working on them right now -wheels don't fit but never mind!!!) and the only single error I had was the encoding warning:
\Route\Plymouth- St Austell Demo\includes\80_obj.csv does not match that of the base routefile.

BRSigs etc may be found here:  https://openbve-project.net/download-extras/
Many thanks for your messages.  I can't say I understand all you say, especially the technical bits, but it is nice to get a response to my original query.  Incidentally, I installed the earlier version of 'Plymouth Demo' (signals and all!) and tried the freight 'Laira to Liskeard' (1980); the signal from Laira Yard still remained at danger but the graphics were fine in this version (no buildings suspended in the air!).

Terrence1946




Posts

: 71


Join date

: 2018-04-01


Age

: 73




---
Permissions in this forum:
You
cannot
reply to topics in this forum